Parish Updates
Responding to the Coronavirus disease (COVID-19)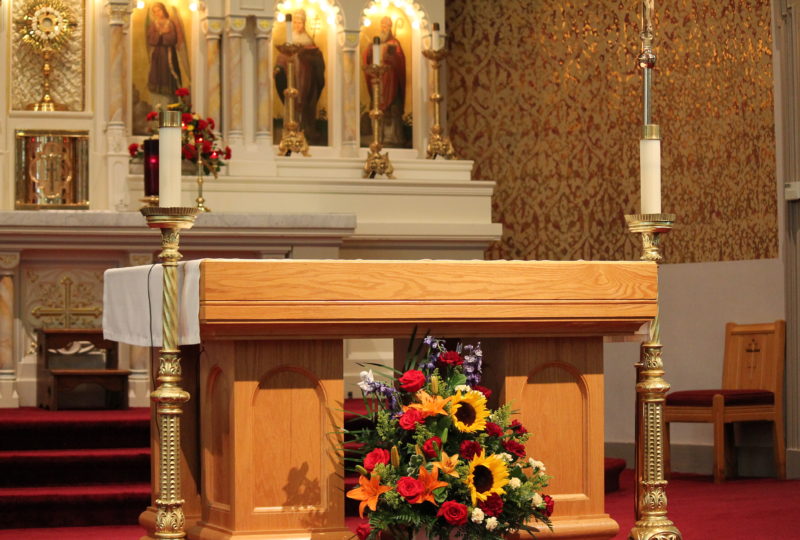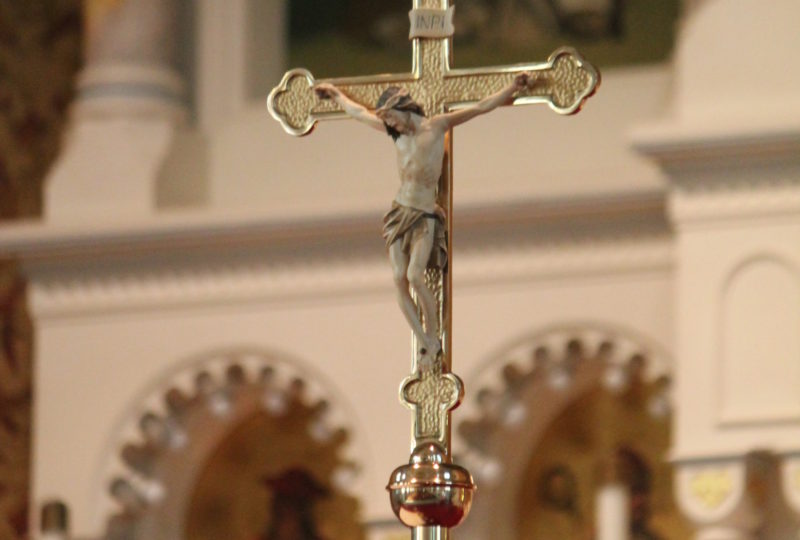 Our church was founded in 1842 to serve the German settlers from Bavaria. Like the town, the Parish was also placed under the patronage of Mary, our most Blessed Mother. Growth came with the arrival of relatives and friends of the early settlers, then with the arrival of the Irish, who came with the early railroads. Many of the other ethnic backgrounds eventually moved to the area and worshiped in the parish eventually making it not only Catholic in faith, but Catholic in the acceptance of all enrolled as parishioners.
READ MORE
Around the Parish!
NEWS & EVENTS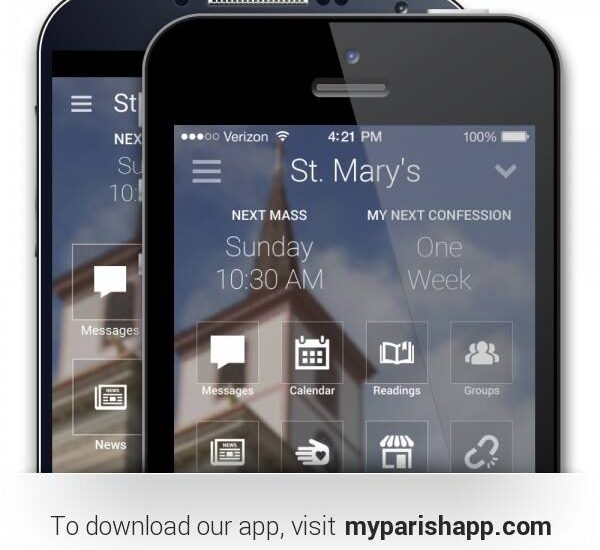 New Parish App
Download St. Mary's Parish App by visiting myparishapp.com
Stay connected to St. Mary's through a new app that can be installed directly to your smartphone.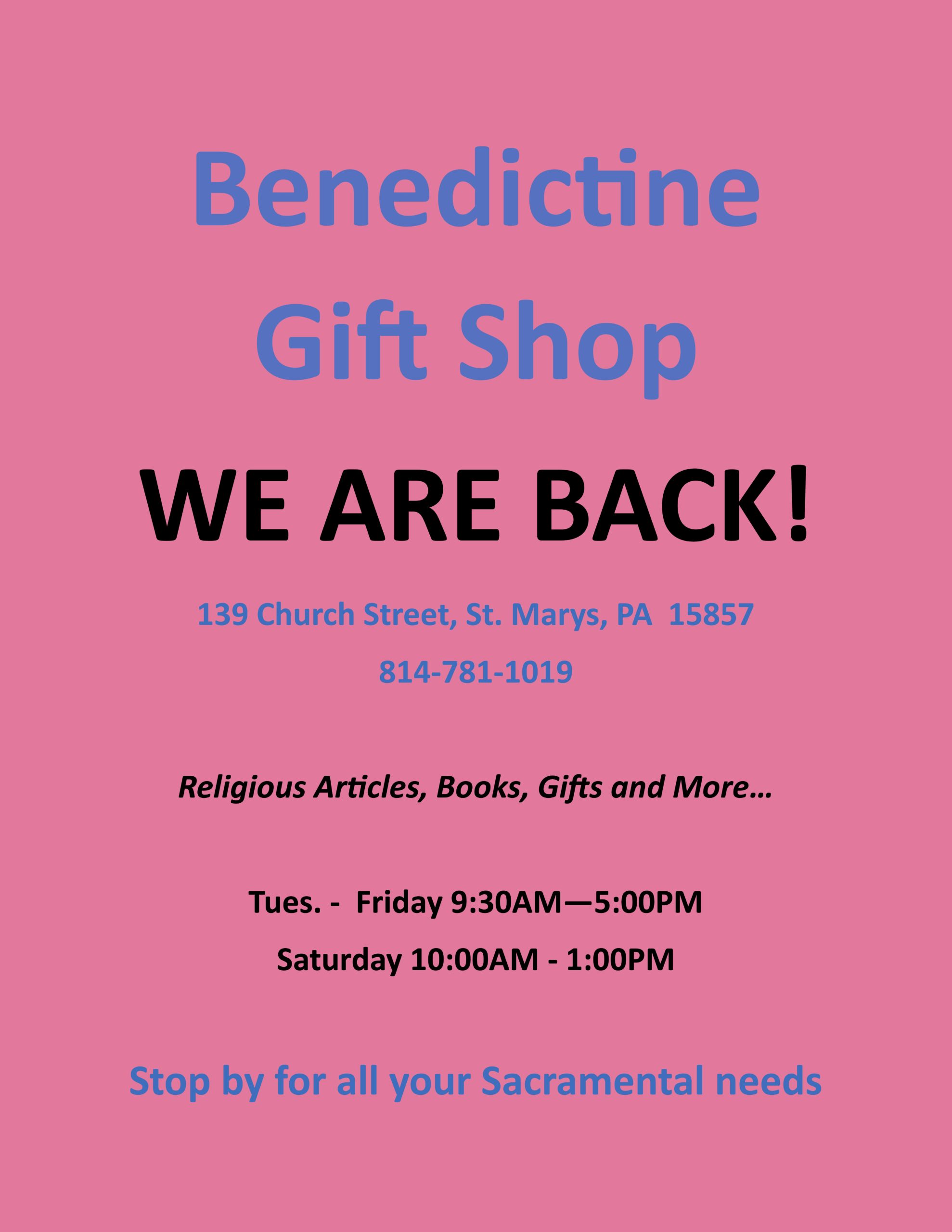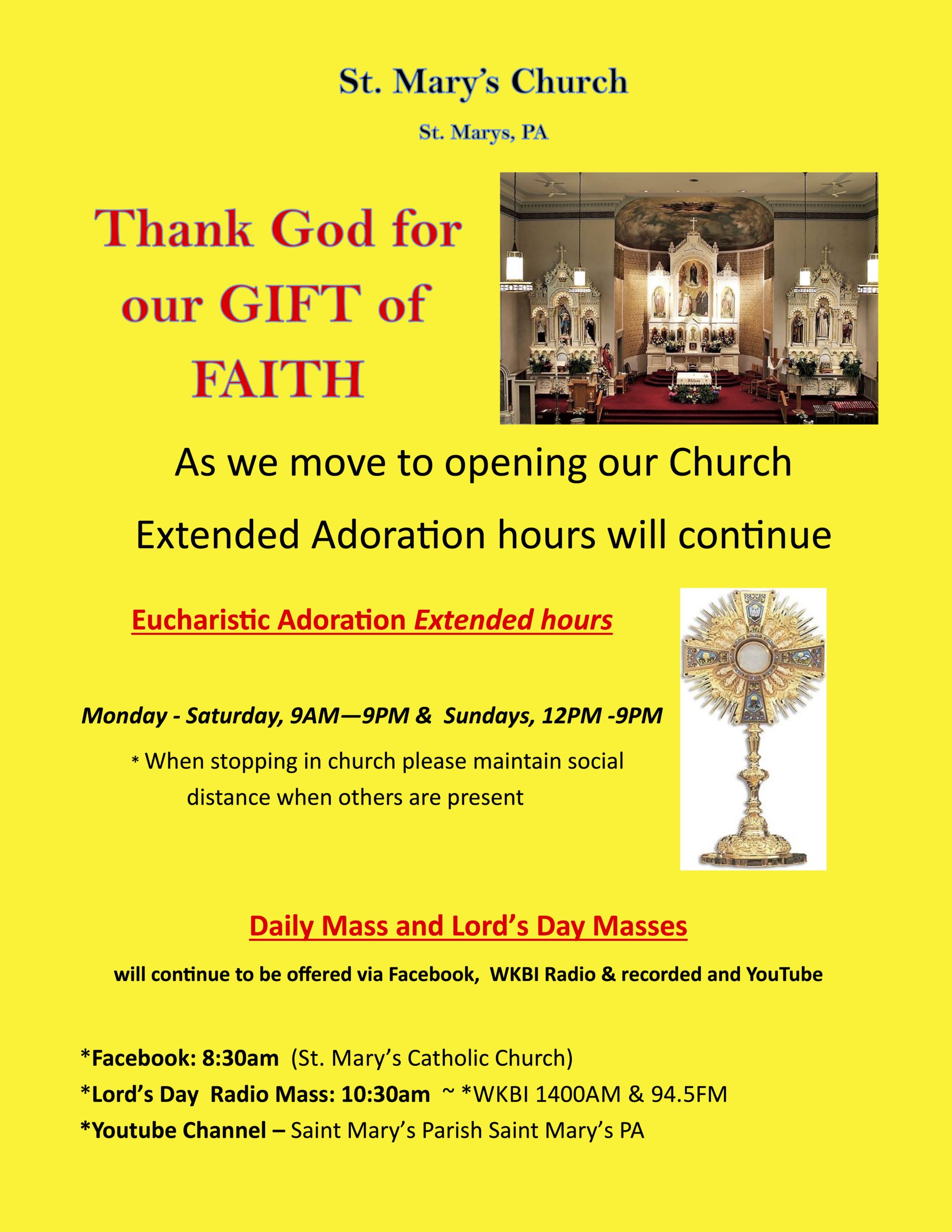 Meet the Pastor
OF ST. MARY'S
Father Peter Augustine Pierjok, O.S.B., is the son of the late Harry A. Pierjok, Sr., and Emma L. Pierjok.  His only sibling, Roseanne Cross King of Rolla, Missouri died on January 19, 2017.  He was born in late-February of 1947 in his grandparents' bed, and grew up on a farm and in small towns in rural Washington County, Illinois [about 45 miles east of St. Louis, Missouri].
He graduated from St. Ann Grade School in 1961, and is a 1965 graduate of Nashville Community High School, Nashville, Illinois.  He earned a bachelor of arts degree in design from Southern Illinois University, Carbondale, in 1969, studied philosophy at both Bradley University, Peoria, Illinois, and at St. Vincent College, Latrobe, PA, and earned a master of divinity degree from Saint Vincent Seminary in 1987.
Before answering God's repeated call to the religious life & priesthood at the age of 35, and entering St. Augustine Community in 1983, he had a fifteen and a half year life-forming career in sales and marketing, last employed by Do-It Best, Inc., headquartered in Fort Wayne, Indiana.
On April 16, 1987 he made perpetual vows with the Benedictine Community of St. Augustine, Peoria.  He was ordained a deacon on May 23, 1987, and a priest on May 28, 1988 at the Cathedral of St. Mary in Peoria, Illinois, by Bishop Edward W. O'Rourke, DD.
He was named associate director of Highwoods Learning Center, Washington, Illinois, in 1986 and director in May of 1988.  At that time he also was named associate director of St. Augustine Manor and Conference Center. While serving in the Diocese of Peoria, in June 1990, Bishop John J. Myers, DD, JCD, appointed him assistant pastor of St. Vincent de Paul Parish, Peoria, Illinois.  In 1992 he was appointed pastor of St. Mary Church, Kickapoo, Illinois, and in June 1999 pastor of St. Jude Church, Peoria. He was appointed pastor of three parishes: St. Mary Church, Henry, Illinois; Immaculate Conception Church, Lacon, Illinois and St. Joseph Church, Henry, Illinois from June 2003 until June 2004, when he was released by the Most Rev. Daniel R. Jenky, DD, JCD, bishop of the Diocese of Peoria to pursue a monastic vocation at Saint Vincent Archabbey.
Fr. Peter Augustine completed the novitiate and professed 1st vows at St. Vincent Archabbey on July 10, 2005.  In July 2005 he was named socius of novices and assistant guestmaster.
In 2005 he was appointed Assistant Chaplain at Latrobe Area Hospital, where he served until 2006.  In addition, Fr. Peter Augustine regularly went out on mission to various parishes as well as serving as one of the chaplains to the Carmelite sisters [2005-2007]. He was named Director of Archabbey Guests & Guest Facilites [2006-2007], Socius of Novices & Postulants [2005-2007], and Associate Director of Vocations [2006-2007].    In October 2006 he was appointed Administrator of Forty Martyrs Parish in Trauger, PA—while continuing his other duties at the Archabbey.    On August 20, 2007 he was appointed Pastor and Administrator of Sacred Heart Parish, Youngstown, PA and St. Cecilia Parish, Whitney, PA where he lead these parishes from "near closing" to "stability and new life spiritually and fiscally."    Bishop Lawrence Persico named Fr. Peter Augustine the new pastor of St. Mary Church in St. Marys, PA effective July 17, 2017, where he now shares his "experience of the real world" combined with his joy of being a Benedictine monk, a Priest of Jesus Christ, and shepherd of God's people.
Fr. Peter Augustine Pierjok, O.S.B.
Appointed Pastor of St. Mary's Church in 2017
Virtual Tour
OF THE CHURCH
Questions?
CONTACT THE PARISH OFFICE